TESTIMONIALS
"Intelligent, accessible and satisfying – Barbara's classes balance strength and grounding with expansiveness and clarity. They leave you with a sense of 'ahhh'. I highly recommend her whole person focused classes!"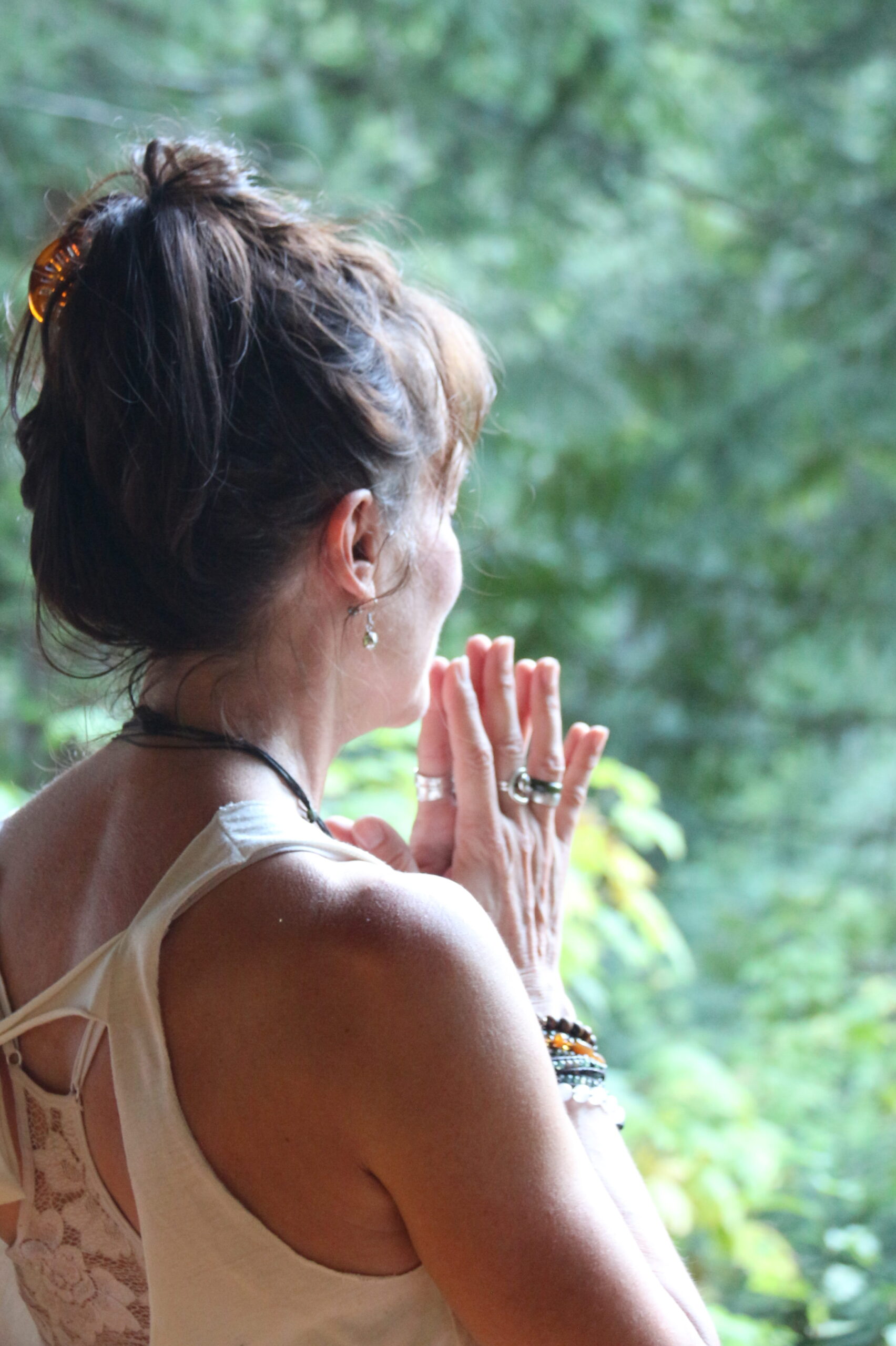 "Practicing yoga with Barbara … was a deeply therapeutic and nourishing experience. I felt held by her strong warmth and compassion as she skillfully adapted classes for the needs of the group… incorporating elements of aroma and music into (her) session(s)."
George Murrel (REO Rafting & Yoga Resort, August 2022)
"Barbara introduced us to the amazing world of Activated Asana yoga, which we were completely new to. We realized the incredible significance of this restorative and safe practice as it provides a positive and healthy guide to our movements. The combination of her voice, diverse instruments she played for us, poetry readings, chanting, and spiritual insights was engaging and joyful. The experience was enriching. The perfect blend of meditation, movement and learning was beautifully orchestrated by her, and she took excellent care of us throughout the entire experience. Thank you."
Tzafi, Guy and Dr. Eytan Weinberg – July, 2023 – REO Rafting Resort)
"It was a welcome treat to have my Grade 1 students join Ms. Meyer for yoga classes (at J.J.Nearing Elementary School) . She greeted us with warmth and enthusiasm. My students calmly settled in for an experience that would have a lasting impact throughout our day. Clear directions and an encouraging tone helped all of my students to remain focused and to feel successful. Having time to breathe and move their bodies in a gentle yet intentional way helped them to return to the classroom ready to listen and learn. One student summed up our experience perfectly by saying, "I wish we could do this every day." Thank you, Ms. Meyer!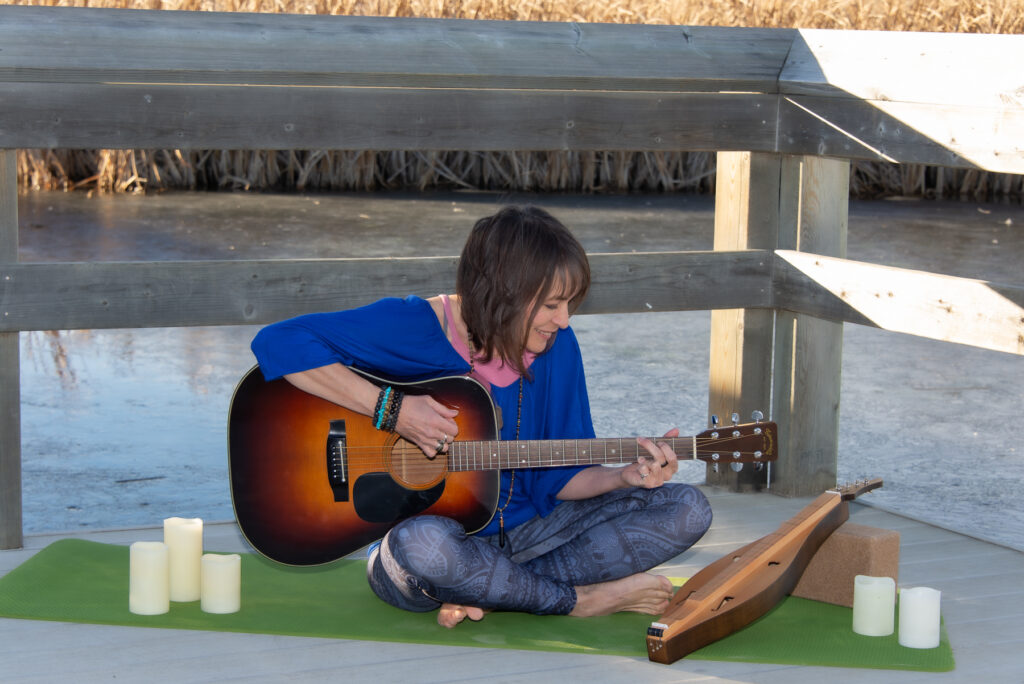 Barbara's daily yoga practice has been her sacred place for over 40 years. She brings her love of teaching and wellness to the yoga mat with a focus on mental health, safety, stability, balance, the breath, meditation, and yoga as our personal sanctuary.
Barbara's offerings include, Gentle Yoga, Yoga for Anxiety and Emotional Support, Chakra Balancing & Hormonal Health, Adaptive/ Chair Yoga, Restorative Yoga, Yoga Nidra, Yoga for Kids and Teens, and Yoga & Music for Seniors.
Barbara's trainings include:
RYT 500 Yoga Certification: "The Movement Template"; Yoga Nidra/ Restorative Yoga; 25 hr Ayurvedic Wellness Certification; Science, History, Philosophy & Practice I & II; Trauma Informed Yoga and Mindfulness; Advanced Anatomy; Conscious Awakening; Yoga for Teens; Adaptive Yoga; Reiki Level 1 & 2;
Diploma in Music Performance (Grant MacEwan C.C.)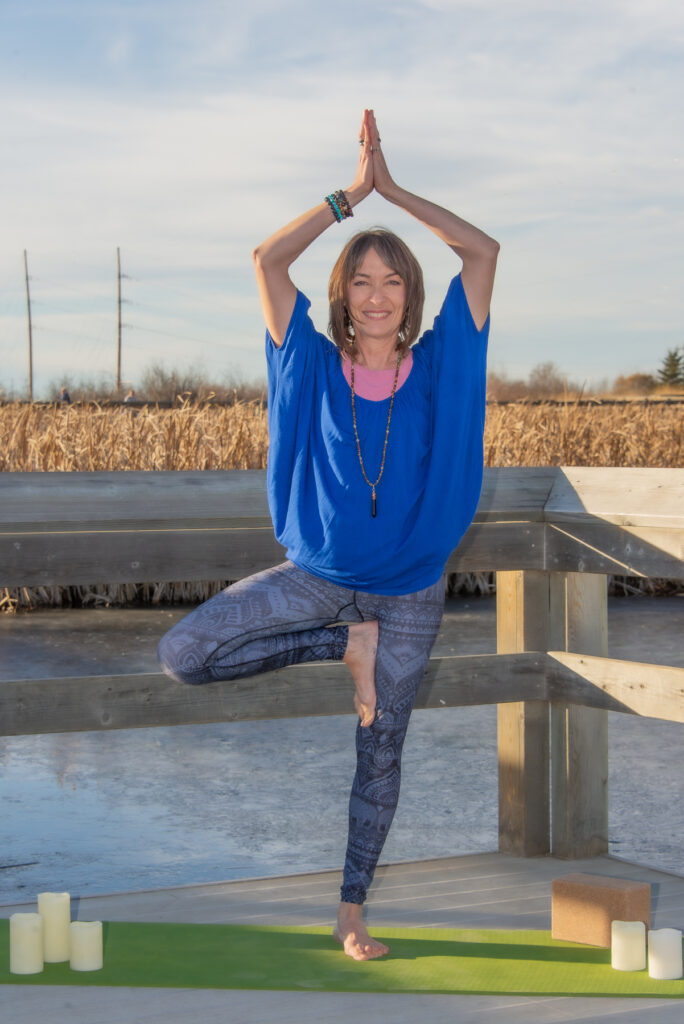 Yoga – In-Person Classes
Prenatal Yoga – at Soul Fitness, St. Albert
Tuesdays, 6:30pm – September 5 – October 10, 2023
https://momence.com/Barbara-Leah–Meyer/Prenatal-Yoga/87891257
Prenatal yoga can help you relax, stay fit, prepare for labour and promote the health of your baby. It can improve sleep, reduce stress and anxiety. It increases strength and endurance of important muscles and decreases the severity of normal pregnancy discomforts. The focus is on breathing, strengthening, mental centering, mindfulness, meditation & visualization – important tools in labour and childbirth. Prenatal yoga can also enable you to connect and bond with other "Moms to be" and help prepare you for the journey of becoming a new parent. Suitable for all levels of experience and mobility.
"Prenatal yoga can prepare your mind, body and spirit for motherhood". Yoga Journal
nurture – connect – strengthen
Yoga for Stability, Strength & Mobility – at Lahari Yoga, St. Albert
Fridays at 5:30 pm.
Based on the latest in modern movement science, this fun and informative "Activated Asana" class focuses on activating our muscles and facial lines to improve stability, build strength, and increase range of motion to heal and prevent injury – rather like a bridge between Physiotherapy and the yoga mat! Through learning "Skillful Movement" we set ourselves on the path towards "High Performance Aging". Suitable for beginners, experienced students and everyone in between.
Yoga for Chakra Balancing & Endocrine Health – at Lahari Yoga, St. Albert
Sundays at 6:15 pm.
The chakras are vital centers of energy that exist in all of us, believed to be essential to our ongoing development and wellbeing. Each of the chakras align with one of our endocrine glands. In this all-levels class we will individually explore the 7 chakras with yoga postures, meditations, and mudra & mantra to support our energetic body, thereby strengthening our endocrine systems and promoting hormonal health. This is where ancient yogic knowledge and modern medicine and science meet!
Enjoy yoga from the comfort of your own home.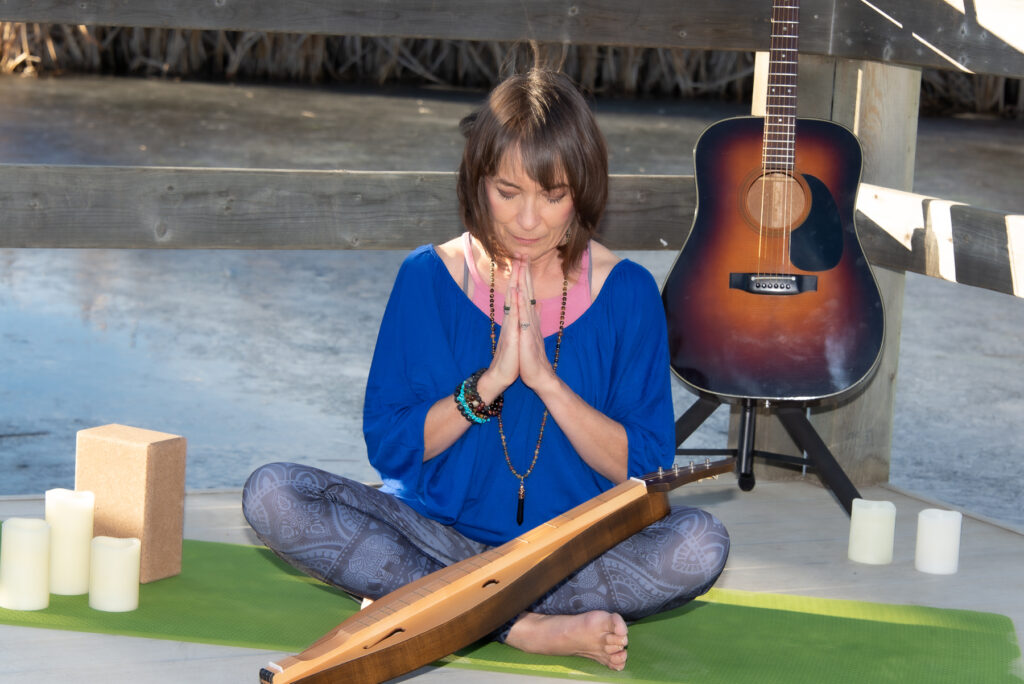 Activated Asana Classes over ZOOM
Saturdays, 9:00 MST (Mountain Time)
First 6-week session: September 9th – October 14, 2023
Join anytime!
email Barbara at [email protected] to register and receive the ZOOM link
$95 for six on-line classes/ $15 per class
Each class will be recorded and the YouTube link sent to you following the class. The links to all six classes are yours to enjoy and for the duration of our 6-week session.
This "skillful movement practice" focuses on enhancing stability, building strength, and increasing mobility and "range of control". It assists in injury protection and healing, helps manage pain, stress and anxiety, strengthens body systems and promotes "High Performance Aging".
Suitable for all levels of experience and mobility.
Contact Barbara directly at 780 935 6093 or by email: [email protected]
Contact Barbara for Private Classes or to arrange your own virtual/ zoom yoga session.
Yoga for Seniors (live or virtual)
Adaptive/ Accessible yoga done either seated or on the mat. Perfect for people with limited mobility.